ODYSSEY batteries are shipped fully charged. If the ODYSSEY battery's voltage is 12.65V or greater, simply install the battery in your vehicle and you are ready to go! If below 12.65V, boost or float charge following the instructions in the ODYSSEY battery Owner's Manual and/or Technical Manual.
If however you are using a total loss system you should always charge your battery before and after racing.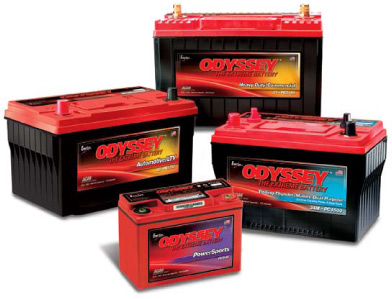 Our Odyssey Range now includes 25 stocked models. We ship these throughout New Zealand as well as being available through your installer of choice. We believe sometimes the best service is local to you, where installation, testing a sighting your needs is best done by somebody you can talk with face to face. We supply all types of accessories for the batteries and are known for our technical knowledge and experience. Also, we have plenty of free advice that can be found in our Frequently Asked Questions section.
Contact us for availability and shipping options. 09 476 4171